New Patient Special
Exam, X-Ray, Cleaning
Pediatric Only
$185
(Regular $235)
*Additional x-rays if needed will be an additional charge.
Comp Ex D0150 PX D1120/D1110
Bwxs D0272/D0274 FL D1208

New Patient Special
Exam, X-Ray, Cleaning, Pano
Adult Only
$215
(Regular $265)
*Additional x-rays if needed will be an additional charge.
Comp Ex D0150 PX D1120/D1110
Bwxs D0272/D0274 Pan D0330

New Patient Special
Toothache Special
$145
Includes Emergency Exam and
One X-Ray*
*Additional x-rays if needed will be an additional charge.
*New Patients Only
---
Azari & Zahedi is proud to announce the addition of Laser Dentistry.
We are announcing the addition of a new LightWalker Dental Laser tool to the Jacksonville Florida clinic. This incredible new machine is the best dental Laser available. Lasers are the future of dentistry; drill procedures are getting replaced with less invasive techniques.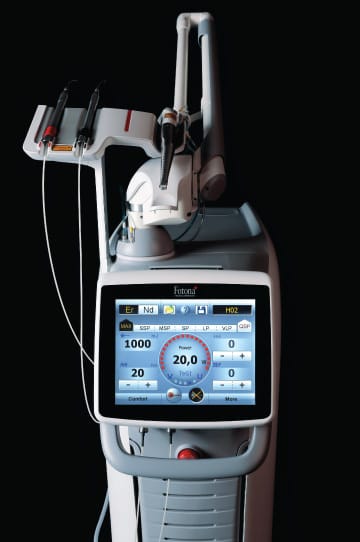 The LightWalker Dental Laser
No Shots · No Drill · No Pain
The new LightWalker laser provides opportunities for next-level dentistry by empowering the team at Azari & Zahedi to offer agile hassle-free minimally invasive treatments, as well as enhanced patient comfort.
Experience ultramodern care that is less invasive, virtually painless, and faster healing.
---
Welcome to the Dental Office of Azari & Zahedi in Jacksonville
Expert Care you Can Trust
Relax and enjoy our offices that are built with you and your family in mind. Our Pediatric Dentistry setup welcomes children in with its fun atmosphere that is designed around comfort. Adults can be assured they are in good hands when planning their dental treatment and receiving care.
Jacksonville · Beach Blvd · San Pablo · Hodges · Ponte Vedra · in Florida
Before & After Gallery
Azari & Zahedi Dentistry specializes in cosmetic dentistry, dental implants, dentures & partials, cavity treatment, and orthodontics. We have images of real patients and how our work has helped transform their lives by making them healthier, happier, and more confident. Our case studies explain what we do to help correct issues whether they are cosmetic or more extreme, such as thumb-sucking or needing corrective braces to help form teeth.
View before and after photography of actual patients and discover options and possibilities!
Prosthodontics
Prosthodontics is the specialized field of dentistry concerned with restoring and replacing missing teeth with different modalities. We offer services such as All-On-Four dental implants, implant supported bridges, same-day dentures, denture replacement, implant supported dentures, dental veneers, crowns, Invisalign, and teeth whitening.
To find out more, simply click the links below.
P

e

d

i

a

t

r

i

c

D

e

n

t

i

s

t

r

y
Pediatric dentistry plays an important role in the education of good oral habits for children. It involves prevention through home care prevention, proper diet, and periodic dental check-ups and cleanings. We like to apply fluoride varnish during cleaning appointments which is a safe and an effective preventive measure. Varnishes have advantages over gels, foams, rinses, and pastes because of their ability to adhere to the tooth surface for hours. Children can eat and drink right after application and it doesn't have a terrible taste!
To learn more simply click on the links below.
Dental Implants
Dental implants restore your mouth to full function by affixing a titanium root into the jaw bone, that is topped with an artificial tooth. For the last 30 years, implants have been used with a high success rate and when done properly, feel and act like natural teeth.
They allow you to chew and speak normally, and are the best option to replace missing teeth. Contact us to find out more about dental implants.
Cosmetic Dentistry
Azari & Zahedi Dentistry is a cosmetic dentist in Jacksonville, who uses modern techniques to create a positive change to your teeth and your smile. Cosmetic dentistry can provide dramatic changes to your overall appearance; even the smallest procedure can boost your confidence, self-esteem, and make you want to show off your smile. Cosmetic procedures can range from teeth whitening to replacing missing teeth, and everything in between.
Orthodontics
Early intervention is the best way to get your child's teeth and jaw fixed. Whether it is due to thumb sucking, chin deviation, teeth crowding or any other issue impairing the teeth and/or jaw from fully developing properly, we have a solution through Orthodontics.
Our pediatric dental center is a fun and calming place for children who are afraid of the dentist. For children coming in for orthodontics, cavities, or other dental issues, rest assured they will feel comfortable in our jungle-themed office.